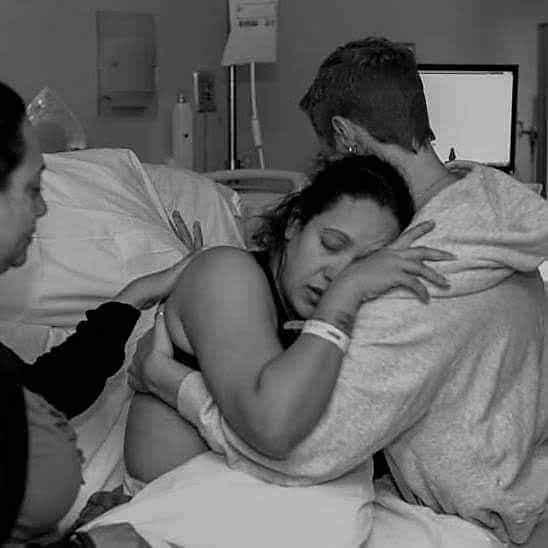 Birth is the most intimate and exciting event in a family's life. Not knowing normal physiological birth can make birth be scary and intense, too. When birth is trying and challenging, Dawna brings reassurance, comfort, and knowledge into your life changing moment. Furthermore, Dawna will empower and guide both the mother and her support team through the natural challenges her birth may present to them.
Most often it is overlooked that your partner and your family are having a baby too. Dawna will create a comfortable environment and be aware of your entire team's needs.
Dawna draws upon her knowledge in addition to her training in childbirth and the experience she has gained through working with hundreds of expectant families. Dawna will encourage the laboring mom to remain calm, confident, and empowered. Dawna has a gift of compassion, the overpouring ability to love, and she is a caretaker by nature. She enjoys being present and witnessing the transformation of life and love as it unfolds.
Her infectious smile and energy will make you feel loved and listened to.
Upcoming Classes and Events
Dawna's Services
Dawna's mission is to provide safe, sensitive and satisfying care to the needs and interest of all childbearing families while encompassing the emotional, spiritual and physical well being of the woman and her baby.
Childbirth Education
Dawna leads group and private childbirth education courses for birthing families. She covers pain management, optimal baby positioning in the weeks leading up to labor, and postpartum baby bonding.
Breastfeeding Support
Dawna will provide you with a home visit within the first week of life to aid and support best breastfeeding practices. Dawna will also assist you through the first 6 weeks via phone support and a subsequent visit if necessary.
Birth Assistant
Dawna assists midwife-led births.
Birth Doula
Before taking Dawna on as your doula, you'll have a complimentary meeting where you can ask her questions and get to know her. Then you can decide if she is the right Doula for you and your family. She is happy to refer you to other community doulas if not!
Child Passenger safety Technician
Dawna Insua is a certified Child Passenger Safety Technician. Dawna is available by appointment for one-on-one personalized instruction on how to properly use your child's car seat.
Bengkung Belly Wrapping
Bengkung belly binding is the art of wrapping a postpartum women's belly and hips for physical support and to help hasten the recovery process after childbirth. This binding technique uses a long strip of cloth to wrap around the abdomen from the hips to the ribcage.